Why choose
us

.

Individual and in-depth approach. State of the art technology and treatments. Friendly staff with extensive experience. The desire for excellence and satisfied patients.
Our
mission

.

To emphasize your natural beauty, to soothe the signs of years past on your face and by doing so, allowing you to age more beautifully and with more confidence.
Our
goals

.

We are constantly being educated at international congresses and workshops. Thus, we are always in touch with the latest findings in the world of aesthetic medicine.
Our staff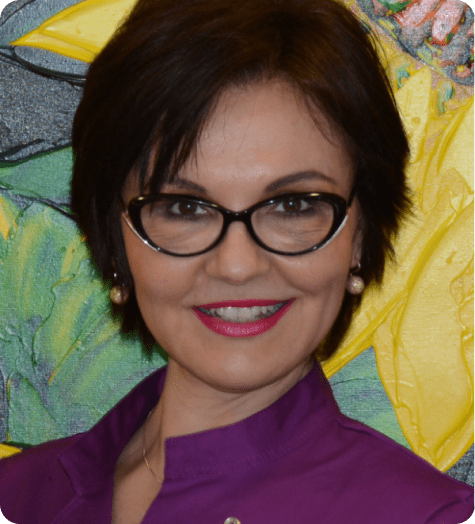 Head and principal doctor
Lidija Volovec, M.D., General Surgery Specialist
Lidija Volovec, M.D. was born in 1961 in Brežice, Slovenia. She finished elementary school and high school in Zagreb, where she lived until her marriage and relocation to Slovenia in 1983.
She enrolled in the Faculty of Medicine in 1980/81 in Zagreb and finished with a high average grade. She graduated in February 1987 with great success. She completed her internship at the Brežice General Hospital and was admitted to surgery at the Brežice Hospital for an indefinite period of time in September 1989, after which she received specialization in general surgery.
She passed the specialist exam after thirty-one months of clinical rotation at the Ljubljana Medical Center. As a general surgery specialist, she worked at the abdominal department of the Brežice hospital.
From March 2003 to September 2005, she was employed at a private surgical clinic, owned by surgeon colleague Sakać, M.D.. She then started a private company and opened a self-employed surgical clinic in the center of Brežice. In 2004, after the purchase of Fotona's DUALIS SP laser system, she became intensively engaged in laser surgery. At the same time, she began a two-year international postgraduate specialization in antiaging medicine organized by the European Institute for Scientific Antiaging Medicine under the auspices of the World Organization for Antiaging Medicine.
She regularly attends numerous international conferences and hands-on workshops in laser surgery, aesthetics and antiaging medicine, is an active member of the American Academy of Laser Aesthetic Surgery, the World Society of Anti-Aging Medicine, the International Society of Lipolysis Therapy and is an International Delegate in the World Society of Anti-Aging Medicine for Slovenia.
Since 2006, she has been a trainer for Fotona and regularly leads international workshops for working with lasers, which are attended by doctors and dentists from all over the world. Since 2010, she has been a national trainer for Vistabel botulinum toxin and Juvederm hyaluronic fillers at Allergan and regularly leads hands-on workshops for working with fillers and botulinum.
Send a message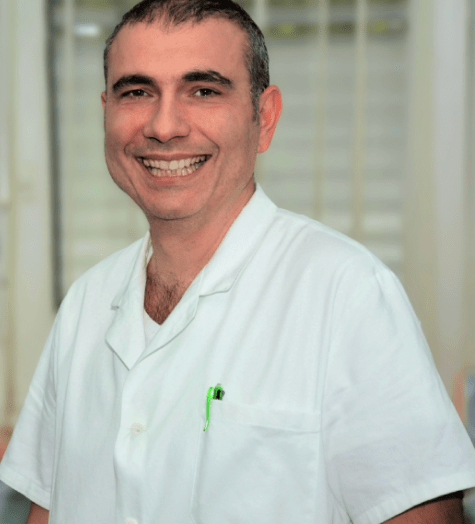 Doctor
Dr. Bojan Grulović, M.D., Gynecology and Obstetrics Specialist
Dr. Bojan Grulović, M.D., leads his private gynecology and obstetrics primary care clinic in Metlika, Slovenia, where in addition to his regular work, he is deeply involved in ultrasound diagnostics and management of the fetus, pregnant women, women of childbearing age, detecting cancers of female genital organs and breasts, and classical and minimally invasive gynecological surgery.
In Medicina Volovec he deals with the gynecological laser as the latest and currently only truly successful outpatient treatment for women with loose vagina syndrome and stress urinary incontinence. Dr. Grulović was born in Šibenik in 1972, where he graduated from elementary school and high school. In 1996 he completed his medical studies at the Faculty of Medicine in Zagreb, and in 2002 he completed his master's degree in biomedicine, also in Zagreb. In 2007 he completed his specialization in gynecology and obstetrics at the Gynecology Clinic in Ljubljana. Following his specialization in 2014 he completed his postgraduate doctoral studies in biomedicine in Ljubljana and obtained a doctorate in science.
As an assistant at the Department of Gynecology and Obstetrics at the Faculty of Medicine in Ljubljana he actively participates in the education of young medical students.
»The desire for education and traveling to distant places, learning about new cultures, languages and customs have been my source of energy for my daily work. Now my children, Filip and Lara, are filling all my free time.«
Send a message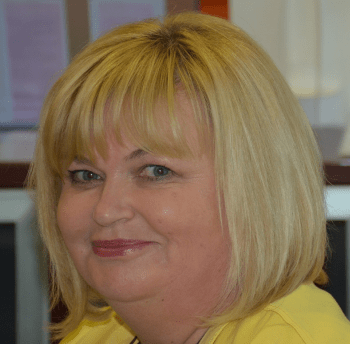 What do our clients say?
Failed to load clients data
Location
Our clinic is located in the center of a little town called Brežice. You will find us in the premises of a modern business building on the main road. A parking space in the garage beneath our clinic is always available.
The town has a great location, being only 30 minutes away from Zagreb and only 60 minutes away from Ljubljana. The clinic is just a short 4km drive from the Zagreb-Ljubljana highway.
When here, you should explore the town and visit the medieval castle and it's unique hall called "Viteška dvorana". There are also plenty of great restaurants nearby, furthermore a wine-rich countryside called Bizeljsko is just a short drive away.